About Continuum Chiropractic
Wellness for Every Stage of Life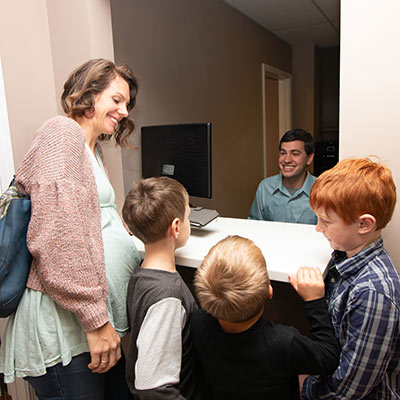 Our mission is to meet people where they are, regardless of pain, age, or ability, and join them on their journey by providing understanding and wellness care that helps them achieve a happier, healthier life. We empower our patients to continue their wellness journey by creating an environment that offers comfortable, empathetic, and communicative care.
Care for Individuals
We assess and examine every individual we see, so that we can provide directed care tailored specifically to your life, your condition, and your goals.
Our office is both friendly and professional, with a focus on family and recovery. We are very passionate about providing effective, compassionate care for more sensitive populations like children and pregnant mothers. We find that when we can start serving an individual as an infant, or even prior to their birth, we can focus on long term solutions that set your child up for a healthier, more active lifestyle from the start.
Chiropractic Care on Your Terms
Our chiropractic care process always begins with a thorough consultation, so that our patients feel completely comfortable prior to a first adjustment. This allows you to express all concerns, ask all questions, and go over all of your symptoms and goals, and it allows us to tailor your care in the most effective way possible. We always explain who we are, what we do, and why we do it, and let you in on every step of the process so that nothing comes as a surprise. We also take this time to determine whether or not chiropractic is the right fit for you, so that as we move forward, you can be completely confident that this is the right care plan for your specific needs.
MEET DR. HAYES
Learn More About Our Approach
Learn more about our practice and our approach to chiropractic care. Set up your appointment with Dr. Hayes today! Contact us at (864) 605-7350.

About Continuum Chiropractic | (864) 605-7350